---
FROM SCHOLARSHIP AMERICA:
 

2014 Irving A. Fradkin National Affiliate of the Year
Marblehead Dollars for Scholars (Marblehead, MA)

 

With an established and distinguished reputation in the Marblehead area, 

Marblehead Dollars for Scholars

 is the 2014 Irving A. Fradkin National Affiliate of the Year. This affiliate exhibits excellence in board engagement -- an impressive feat, with a board comprised of more than 30 individuals, including a student director who mobilizes classmates to support the affiliate's activities. Marblehead Dollars for Scholars is also noted for the size and availability of its scholarship awards for students, which includes a very labor-intensive customization process to students' financial aidpackages. The process has garnered the affiliate recognition, from providing expertise on afundraising panel at a 2013 Dollars for Scholars regional conference to receiving praise from financial aid experts about the affiliate's close work with scholarship recipients.

 
2014 Regional Affiliate of the Year winners:
These affiliates demonstrate excellence across the spectrum, from board leadership to fundraising efforts to demonstrating the impact of their scholarship awards.
Each affiliate receives $1,000, one free fall conference admission and recognition during this year's regional conferences. The National Affiliate of the Year will be announced at a later date.
Congratulations!
With a board more than 30 individuals deep, including at least one student, Marblehead Dollars for Scholars' reach extends far and wide, serving students of all backgrounds in the New England coastal town. The scope of their work has created a distinguished reputation in the area. And with each board member working on a committee, the dedication to getting the job done on behalf of students is clear. Internally, the care and responsibility for the health of Marblehead Dollars for Scholars is evident, from the meticulous review of ChapterNet implementation to creating a brand-new fundraiser that helped attract new community members to the organization.
This sense of true ownership is also reflected in the affiliate's scholarship awards, which are customized based on each student's financial aid package. The labor-intensive process requires significant contributions from all volunteers -- and also pays off in reducing student debt, even attracting the attention of financial aid professionals nationally.
---
The 2014 MDFS Awards Ceremony was held on Saturday June 7th;
congratulations to all the recipients:
Front Row:
Alexis Pena, Matthew Countie, Trey Blackmer, Lawrence Littler, Jessica Berringer, Mary Lavoie-Meyer, Jennifer Mulombe, Noelle Cox, Alice Yufa, Madeleine Kim
Back row:
Matt Battcock, Seamus McGorray, Alan McKinnon, Liam Harvey, Erik Powers, Grace Perry, Christopher Cormier, Liam Gillis, Alexander Ness
---
The Run for the Fund was a great success!
Thanks to all the volunteers, participants and sponsors
who made it happen!
Check out the results HERE!
Overall winners above: Carrie Page and Brian Heenan
Under 19: Oliver Jacob and Madeline Piela
Age 20-29: Jesse Scarborough and Caroline Caliri
Age 30-39:  Tim McCormick and Courtney O'Connor
Age 40-49:  Mike Lavender and Tammy Cook
Age 50-59: Dan Forster and Sally Reiley
Age 60 and Over: Jeff Averick and Ruth Ann Weidner
in a class by himself: Jim Greene
See photos of the race and all the action!
OUR SPONSORS:
Becky's Gourmet
Signature Printing and Consulting
KG Beats
Greater Boston Running Company
---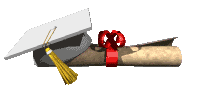 The DEADLINE for all APPLICATIONS from HIGH SCHOOL SENIORS is APRIL 1st
and the DEADLINE for COLLEGE SOPHOMORES, JUNIORS AND SENIORS is June 1st!
All applicants must log in to the new ChapterNet Student-Dashboard. 
Creating your online profile will open up possibilities for national
scholarships in addition to our local program.
---
MDFS is on FB
     News:                                                          Contact:                       
                   Students and Parents:           Volunteers:
---
The Marblehead Reporter published an article by Nancy Marrs
profiling three graduating Marblehead Dollars for Scholars' recipients
---
---
Marblehead Dollars for Scholars PO Box 4 Marblehead, MA 01945