---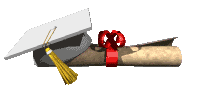 All Marblehead Dollars for Scholars applicants:
All applicants must log in to the new ChapterNet Student-Dashboard. 
Creating your online profile will open up possibilities for national scholarships in addition to our local program.
---
Scholarship America and CollegeWeekLive, the world's largest free online college fair, are teaming up to host Dollars for Scholars Day on January 16, 2014. CollegeWeekLive's Dollars for Scholars Day is an online event featuring three live, interactive presentations designed to help students and parents with financing college.  
In these free infor­mative sessions, national education experts and Scholarship America Dollars for Scholars staff will walk participants through completing the FAFSA, explain the best financial aid options and share tips for finding and applying for scholarships. 
Click here to sign up to attend.
---
The Phonathon is complete for another year ~
Thanks to all who volunteered
and helped make it a success!
---
Congratulations to all the 2013 Award recipients and their families.
Back Row, left to right: Andrew Haley, Alexander Blayer, Zachary Burton, Harrison Bond, Kevin Touch, Abigail Dempster, Christopher Wiley, Max Levine. Front Row, left to right: Abigail Nye, Ariana Klein, Robert Connors, David Leahy, Margaret Forbes, Nathaniel Ward, Benjamin Katzman, Isabella LeBon, Megan Collins
---
Some photos from the successful 2013 Run for the Fund:
Click here for all the results!
  Overall Male and Female
    Winners Brian Good
    and Haley Newman
               Runners Brian Good,
               Dan Forward and
               Jeff Averick
                                                                      The Fit Girls: Ryleigh Lane,
                                                       Grace Doody, Tyler Lubeck, and Mae Colwell
      MHS Boys Cross Country Coach Brian Heenan and Mike Lavender
ALL PROCEEDS FROM THE RUN GO DIRECTLY TO MARBLEHEAD DOLLARS FOR SCHOLARS.
---
---
THREE OF OUR 2013 COLLEGE GRADUATES ARE PROFILED
IN A RECENT ISSUE OF THE MARBLEHEAD REPORTER
---
---
Marblehead Dollars for Scholars PO Box 4 Marblehead, MA 01945