We are proud to present the 2018 MDFS High School Award Recipients.  Congratulations to the 2018 Graduates! 
On June 9, 2018, Marblehead Dollars for Scholars distributed $58,000 in scholarships to sixteen high school seniors. Over the summer, an additional $128,000 was awarded to 41 rising college sophomores, juniors and seniors. Pictured in the front row are MHS graduates (left to right): Eliza Howells, Harry Dolin, Emily Lamontagne, Shelby Casimir, Melissa Kordha and Adriana Ustick. Back row:  Erika Massaro, Holly Rowe, Stephanie Arustamyan, Hannah Garthe, Aidan Collins, Thea Nickolas and George MacDonald. Missing from the photo are: Ken Bufford, Jean Saint-Felix and Megan Spreen.
---
Outgoing president Todd Zion and vice president EuRim Chun posed with incoming president Karen Pierce and vice president Nancy Marrs at our October 23 Annual Meeting.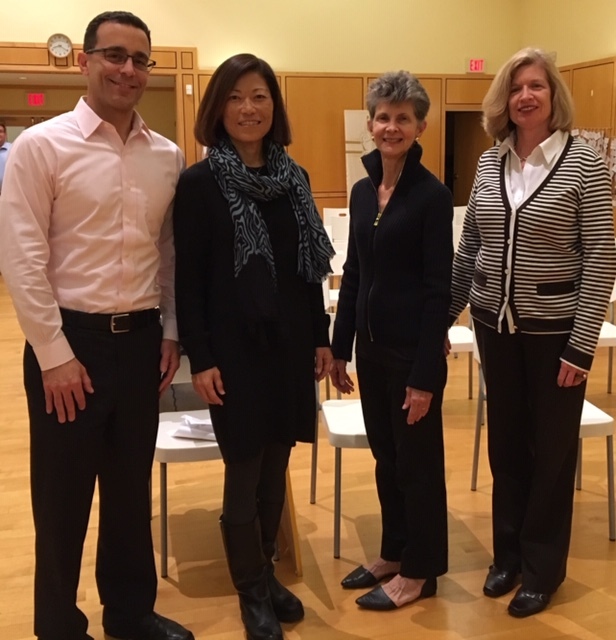 ---
Congratulations to outgoing president Todd Zion who received the 2018 Peterson Award, recognizing his outstanding leadership and service to the organization. 
---
The 2018 Run for the Fund was held on June 3, a beautiful spring morning. 
Thanks to all of the runners and walkers who came out to support Marblehead Dollars for Scholars.  For a complete listing of results, click here.  Congratulations to our top finishers:  Rebecca O'Hanley, Kylynn McKinley and Caroline Johnson; and Nick Curtis, Brian Heenan and Camden Harvey.
---
Read these student profiles by board member Nancy Marrs featuring two of our scholarship recipients who are graduating from college in 2018.
---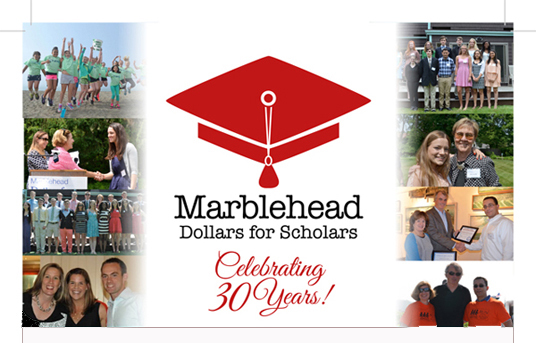 Read this two-part story published in The Marblehead Reporter in 2017, which chronicles Marblehead Dollars for Scholars history and celebrates its 30thanniversary. 
---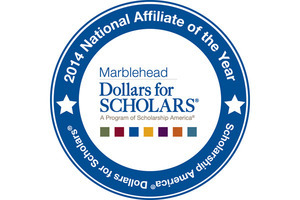 2014 Irving A. Fradkin National Affiliate of the Year
Marblehead Dollars for Scholars (Marblehead, MA)
---
Marblehead Dollars for Scholars PO Box 4 Marblehead, MA 019455