2021 Scholarship Applications are Open!
Marblehead Dollars for Scholars is now accepting applications from high school seniors heading to college next fall. Deadline for the applications is  April 15th. Please select the Students and Parents tab for instructions on how to apply and to access the online application process. 
---
Let's Eat! Thank you to the local businesses who supported MDFS in March!
Shubie's, Soall Bistro, The Landing Restaurant, Little Harbor Lobster Company, Caffe Italia, and Sea Salt!
---

We are proud of our 2020 High School Award Recipients and look forward to providing more scholarships in 2021!

MDFS awarded $61,500 to 18 graduating seniors this spring in a virtual celebration.  Congratulations to these outstanding students and all of the 2020 graduates.  The MDFS Board of Directors wishes you all great success in the future!
---
Marblehead Dollars for Scholars mourns the loss of longtime friend and supporter Judy Jacobi. Her contributions to our organization and the community at large reveal the depth of her kindness, caring, and empathy for others. We are so fortunate to have known her.
Judy  and her late husband Gene were champions for the good work that Marblehead Dollars for Scholars does to support the higher education financial needs of local students. This event will raise funds to provide more aid to our local scholars, while we remember our dear friend Judy.
Replay of the Event Kickoff: A Virtual Event Kickoff was held on Sunday, October 18th. Check out the video of the event which included a nice tribute to Judy and some special words from Marblehead Dollars for Scholars and scholarship recipients.  To view the recording of the event, click here.
---
Two MDFS Scholarship Recipients Recently Graduated: Read how their MDFS Scholarships impacted their education
Following in her family's footsteps, Endicott grad, Kaylyn Countie chooses a path to caring.
Champlain grad Jack Devlin made his love of films a career choice.
---
MDFS Board Member Recognized
Marblehead Dollars for Scholars co-founder and board member Helaine Hazlett was named Essex Media Group's 2019 Marblehead Person of the Year.  
Read about it here:
https://www.itemlive.com/2019/12/26/ruffling-feathers-for-a-good-cause/
---
 2019 Run for Fund
Thanks to all of the runners and walker who came out to support Marblehead Dollars for Scholars at Devereux Beach on June 2.   The sun started to peek through as the participants headed out for a loop around Marblehead Neck.  Congratulations to all our finishers!  For a list of results, click here.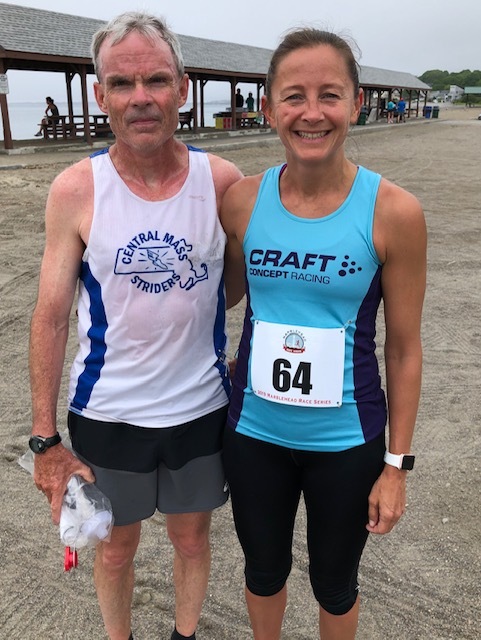 Overall winners Dan Varrington and Larissa Bifano.
---
Read how MDFS Scholarships have provided lasting impact on two recent college graduates!
Karli Kovner graduated recently from the University of Delaware with a degree in organizational and community leadership, with a minor in social entrepreneurship.
Jacob Sundle finishes up four years as a musical theater major at Otterbein University and is excited about what the future holds.
---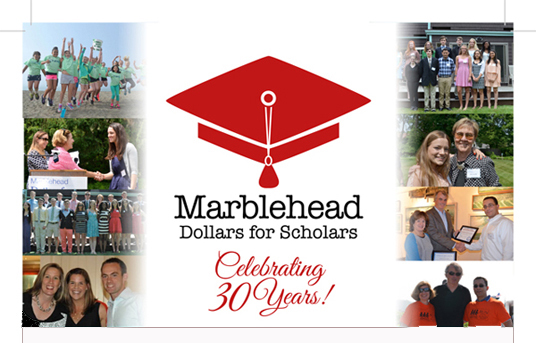 Read this two-part story published in The Marblehead Reporter in 2017, which chronicles Marblehead Dollars for Scholars history and celebrates its 30thanniversary
Part 1:  https://marblehead.wickedlocal.com/entertainmentlife/20170410/dollars-for-scholars-celebrates-30th-anniversary 
---
Marblehead Dollars for Scholars has a GOLD STAR rating from Guidestar.  
2014 Irving A. Fradkin National Affiliate of the Year Marblehead Dollars for Scholars (Marblehead, MA)
---
Marblehead Dollars for Scholars PO Box 4 Marblehead, MA 019455