Application Deadline for High School Seniors is April 15
On Tuesday, March 20 and Friday, March 23 from 11:00 AM to 1:00 PM at the MHS Guidance Office, members of the scholarship awards committee will be available to answer questions and to help students begin their on-line application.
Please email marblehead@dollarsforscholars.org to receive step-by-step instructions on how to create your profile and activate your student application for consideration.
---
Thomas A. McNulty, Marblehead public servant and first president of Marblehead Dollars for Scholars,
passed away on November 5, 2017, after a long battle with cancer. Read the complete obituary here.
---
  
     The 30th Gala celebration at the Eastern Yacht Club in Marblehead was an
     incredible success! Silent and Live Auctions worked well as did the Fund-a-Need.
     Former recipients of MDFS awards gave informative testimonies and
     everyone enjoyed a festive and beautiful evening for a wonderful cause:
     young people pursuing their education!

     Many thanks to everyone who worked to make the Gala a success
     and those who participated and attended the event!         
                    Some of the many faces celebrating the 30th Anniversary Gala 
---
  A Message from Todd Zion, President of MDFS:
  In case you didn't have a chance to read the recent two-part story on MDFS in the Marblehead Reporter,
  you can access the articles using the following links:
  Special thanks go to Nancy Marrs who crafted a wonderful story (and jockeyed successfully
  for significant print real estate!).  Also, thanks to all the board members who contributed quotes,
  perspectives and photos for the story.  Great job all around.
2017 Award Recipients:
---
---
Recent articles profiling three past MDFS award recipients: 
---
---

The 2017 Run for the Fund was another big success
on a beautiful morning;
check out all the results HERE.
First and second place women and men:
Katie Cooper, Larissa Park, A.J. Ernst, Dan Forward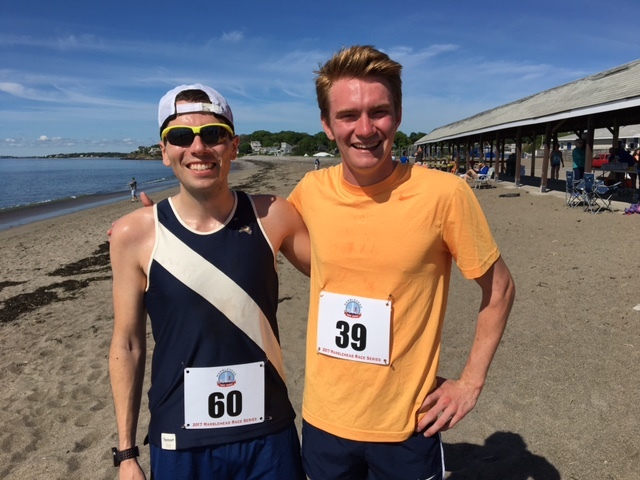 ---

MDFS is celebrating 30 years of supporting Marblehead students!
---
---
---
---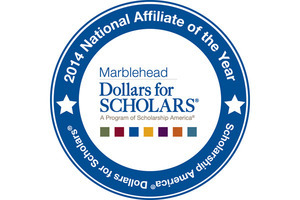 2014 Irving A. Fradkin National Affiliate of the Year
Marblehead Dollars for Scholars (Marblehead, MA)
---
---
Marblehead Dollars for Scholars PO Box 4 Marblehead, MA 019455